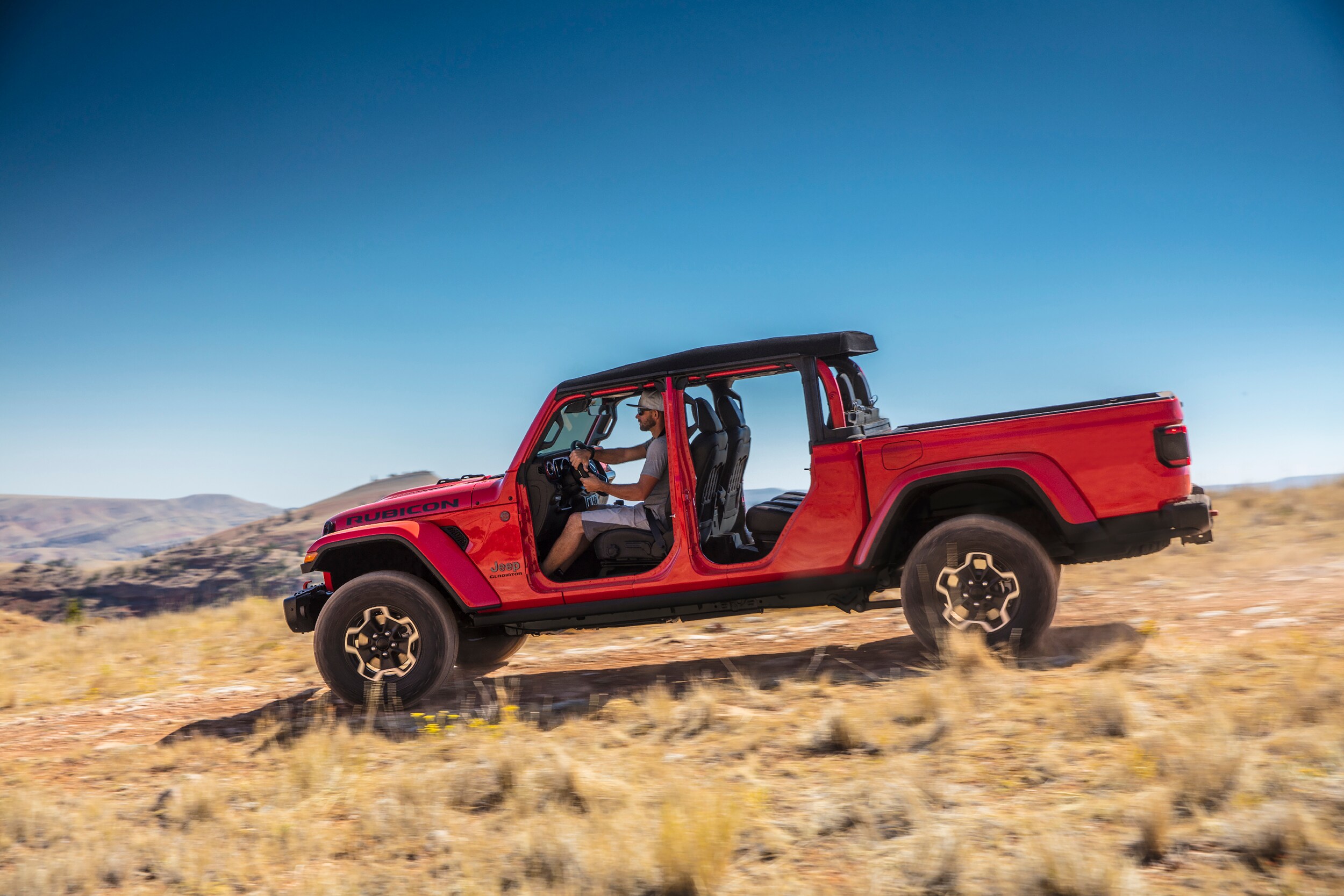 There are many pick-up trucks available in the Thayer area, however, there are none that can match the looks and the capability of the 2020 Jeep Gladiator. As Jeep's first-ever pick-up truck, the Gladiatior has attracted a lot of attention. Now more and more people want to get behind the wheel of this amazing vehicle. To learn more about all the new Gladiator has to offer continue reading.
What makes the Jeep Gladiator unique?
The Gladiator shares the same rugged look found from other Jeep vehicles such as the Wrangler. With its squared-off shape, the Gladiator looks more like a military vehicle rather than an ordinary pick-up truck. Because of that, there is much interest in what the Gladiator can do.
Designed to go on adventures in Willow Springs
Thanks to Jeep's engineering, the Gladiator is designed to handle all types of terrain and all types of weather conditions. That includes rock, snow, mud, and sand terrains. In fact, the Gladiator has undergone several testing runs to see what this truck can do. Because of that, the Gladiator can go to places where other trucks can't.
Where to get a Jeep Gladiator near Mountain Grove
For those interested in the Jeep Gladiator, Bayird Chrysler Dodge Jeep RAM now has an extensive inventory of brand new Jeep trucks. This inventory includes all available trim levels and several truck configurations. Variants of the Jeep Gladiator available include regular and crew cab cabins as well as long and short bed configurations.
What to notice when test driving a Gladiator
Since the Gladiator is a unique truck, there are a couple of things that you should notice when taking a test drive. Notice that the Gladiator has a higher than average ground clearance. That will allow the truck to handle significant obstacles and standing water.
You will also want to take a look at the Gladiator front grille. It shares the same iconic seven-slot design as all other Jeeps. Finally, you will want to check out the rugged exterior. This truck is designed to take a lot of punishment no matter where you go in Springfield.
Take a test drive of the Jeep Gladiator today. The time is now to save big on a truck that makes a bigger statement in Mountain Home.